Ignoring Partner's Request to Wear Condom Can Constitute Sexual Assault
Article Sponsored By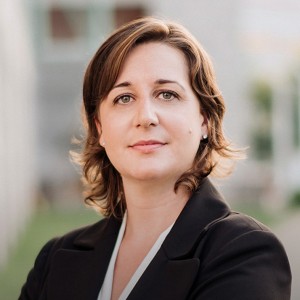 Celine Dostaler Criminal Defence
The Supreme Court of Canada (SCC) made a landmark ruling in June 2022, stating that individuals who engage in sexual activity without wearing a condom, despite their partner insisting on one, can be considered guilty of sexual assault. This ruling clarifies the situation surrounding "stealthing," the act of removing a condom or pretending to use one without the partner's consent.
Justice Sheilah Martin wrote in the majority decision that "sex with and without a condom is fundamentally and qualitatively distinct forms of physical touching" and that "a complainant who consents to sex on the condition that their partner wears a condom does not consent to sex without a condom."
The SCC's ruling resulted from a case involving a man from British Columbia who did not wear a condom during sexual intercourse with a woman, despite her insistence. The couple had sex twice in one night, with the man wearing a condom during the first instance but not the second. The woman only realized this after he ejaculated inside her. The man was charged with sexual assault but was acquitted by a judge, who ruled that there was no evidence of non-consent or fraud. The British Columbia Court of Appeal ordered a new trial, which was appealed to the SCC, which denied the appeal.
The ruling is in line with previous court decisions in Ontario, where consent for sexual activity based on the use of a condom is a key factor in determining guilt or innocence in cases of sexual assault. The SCC's decision is also in line with the Criminal Code of Canada and Parliament's intent to protect the sexual autonomy and dignity of all individuals in Canada.
The ruling states that only an enthusiastic "yes" constitutes consent and that a "no, not without a condom" cannot be interpreted as a "yes, without a condom." If a partner ignores their stipulation, the sexual intercourse is considered non-consensual, and their sexual autonomy and equal sexual agency have been violated.
This ruling provides clarity and reinforces the direction taken by Ontario courts on the issue of sexual assault and condom use. It is hoped that it will also provide guidance for other provincial courts.
Read more here: SCC ruling provides clarity about sexual assault and condoms
---
Disclaimer: The information provided in this blog is for general educational purposes only and is not intended as legal advice. Each case is unique and the laws discussed may not apply to your specific situation. Please consult a qualified lawyer in your area for personalized guidance. The information in this blog is not guaranteed to be accurate or up-to-date and should not be relied upon as a substitute for consultation with a professional.
---
Criminal Law Topics