Character Reference Letter for Sentencing Hearing
Article Sponsored By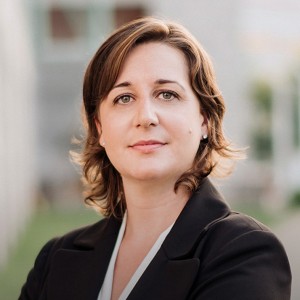 Celine Dostaler Criminal Defence
Reference Letter Template
If you or a loved one has been found guilty of a crime and are facing a sentencing hearing, a character reference letter can be a valuable tool in advocating for leniency.
The discretion in sentencing given to Canadian judges is a crucial aspect of the justice system, which allows them to determine an appropriate sentence after a guilty verdict. This discretion is usually exercised through joint submissions made by the Crown prosecutor and defence counsel.
What is a character reference letter?
A character reference letter is a written statement that vouches for a person's character, personality and conduct. It can be used in various situations, including a sentencing hearing. This type of letter is typically written by someone who knows the person well, such as a family member, friend, co-worker, or employer. The goal of the letter is to provide the judge or other decision-maker with an understanding of the person beyond the crime they have committed and help show why they deserve leniency.
When writing a character reference letter, you want to highlight the individual's positive qualities, show remorse for the crime committed, and demonstrate their commitment to being productive members of society. It would help if you also mentioned any efforts they have made to address the situation, such as participating in rehabilitation programs or making amends to the victim.
You can find suggestions on what information to include in your letter in the template provided. Start by introducing yourself and explaining your relationship with the person. Then, you can describe their personal qualities and any positive experiences you have had with them. You can also mention examples of their good character and the steps they have taken to make things right. Finally, you can end the letter by expressing your belief in their ability to make positive changes and contribute to society meaningfully.
It's important to keep the letter brief, professional, and to the point. It should also be written in a positive and respectful tone, avoiding negative or critical comments about the person or the crime they committed.
---
Dear [Judge's Name],
I am writing to recommend leniency in [Defendant's Name]'s sentencing. I have known [Defendant] for [length of time] and have always found them to be a kind, honest, and responsible individual.
[Include specific examples of [Defendant]'s character, such as their involvement in the community, their dedication to their family or job, and any other positive traits or accomplishments.]
I understand that [Defendant] has made a mistake and is willing to take full responsibility for their actions. [If applicable, mention any efforts [Defendant] is making to address any underlying issues or to make amends for their actions.]
I believe that [Defendant] is truly remorseful for their actions and has the potential to become a valuable member of society. I urge you to consider leniency in your sentencing decision and give [Defendant] the opportunity to move forward and make positive changes in their life.
Sincerely, [Your Name]
---
Disclaimer: The information provided in this blog is for general educational purposes only and is not intended as legal advice. Each case is unique and the laws discussed may not apply to your specific situation. Please consult a qualified lawyer in your area for personalized guidance. The information in this blog is not guaranteed to be accurate or up-to-date and should not be relied upon as a substitute for consultation with a professional.

---
Criminal Law Topics