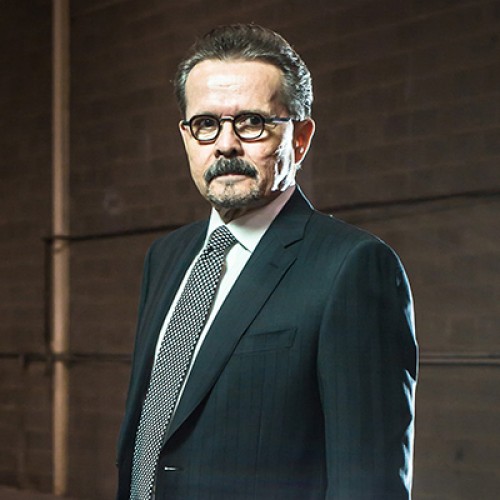 CCH VERIFIED
Clayton Rice, K.C.
Of Counsel, Mckay Ferg

CCH VERIFIED
Mckay Ferg LLP
Suite 1800 639 5 Ave SW Calgary, Alberta, T2P 0M9
Hours of Operation
| | |
| --- | --- |
| Monday | 8:30am - 4:30pm |
| Tuesday | 8:30am - 4:30pm |
| Wednesday | 8:30am - 4:30pm |
| Thursday | 8:30am - 4:30pm |
| Friday | 8:30am - 4:30pm |
| Saturday | Closed |
| Sunday | Closed |
Biography of Calgary Criminal Lawyer, Clayton Rice, K.C.
Clayton Rice, K.C.
Clayton Rice is a highly accomplished lawyer who has dedicated his career to the field of criminal law. He received his Bachelor of Laws degree from Dalhousie University and later earned his Master of Laws degree from New York University.
After completing his education, Clayton began his career as a law professor at the University of Alberta Faculty of Law, where he taught Criminal Law, Evidence, and Constitutional Law for ten years. During his time there, he established himself as an expert in the field and a respected educator.
Clayton is a member of The Law Society of Alberta and holds the prestigious title of King's Counsel. In 2019, he joined McKay Ferg LLP as Of Counsel. He specializes in criminal law and has extensive experience in various cases, including drug offences, white-collar crimes, and regulatory offences. He is particularly skilled in the use of covert police techniques such as wiretapping and other forms of electronic surveillance.
Throughout his career, Clayton has been counsel in a wide range of cases before all courts of the Province of Alberta, the Federal Court, the Federal Court of Appeal, and the Supreme Court of Canada. He has built a reputation as one of Alberta's most respected criminal lawyers.
Clayton is a founding member of the Criminal Trial Lawyers' Association and is a frequent lecturer and panellist in legal education programs. He has also served as an instructor in Trial Advocacy at the University of Calgary Faculty of Law. He has lectured on criminal law at the Alberta Bar Admission Course, the Legal Education Society of Alberta, and the Canadian Bar Association. He continues to be a respected figure in the legal community and is respected by his colleagues and clients alike.