Ottawa Criminal Lawyer Celine Dostaler
Article Sponsored By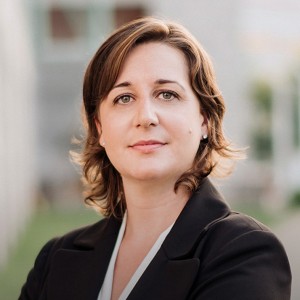 Celine Dostaler Criminal Defence
When asked to explain her secret to success, Ottawa criminal lawyer Céline Dostaler has a straightforward answer.
"I get great satisfaction from winning my cases so I will work tirelessly on my client's behalf," she says. "The time I put into preparing for trial significantly increases the chances of weakening the Crown's case or discovering inconsistencies in witnesses' testimony and police notes."
This dedication is reflected in testimonies she has received from clients. "I am glad I called her," says one. "She made sure that not only I didn't go to jail, but also that I don't get a criminal record. She's the lawyer you need."
"I am always honest with my clients about their case," Dostaler says. "That includes identifying what weaknesses I see in their defence as well as what line of questioning I expect from the Crown attorney.
"I do not sugarcoat what my clients are facing," Dostaler adds. "If they do not have a great chance of a favourable outcome, I will tell them."
Always wanted to be a lawyer
Ever since she was young, her plan was to become a criminal attorney, she says.
"My idea of a lawyer was always someone who practises criminal law," Dostaler says. "I could not see myself enjoying other branches of law. I wanted to be in court, arguing on behalf of my clients."
An Ottawa native, she completed an undergrad in criminology and psychology before attending law school at the University of Ottawa. Called to the bar in 2010, she worked for about two years as an associate before starting her own firm in 2012.
"The last decade has been quite a ride," she says, explaining she started with smaller cases as she built up her experience and reputation across the Ottawa Region.
"The bulk of my practice now is made up of individuals facing sexual assault charges," Dostaler says "Most have never dealt with the criminal justice system and don't know their way around."
She says the only exposure many people have to the justice system is what they see on television, "where a lawyer has just one case and finishes in 60 minutes.
"When I tell clients that their trial won't be heard for at least a year, I can see the fear and disappointment in their faces," Dostaler says. "They are already worried about being charged with sexual assault and when they learn it may take a year to clear their name, some are devasted.
"The part of the job I really enjoy is helping clients understand what is going to happen," she adds. "I want to have them work with me on building a defence, which helps to ensure that they understand everything that is going on."
Dostaler also represents clients facing other criminal charges such as assault, impaired driving, drug and sex offences, child pornography and fraud.
"I deal with a little bit of everything," she says, "except murder. A murder trial takes too long and demands too much time and resources."
A sole practitioner
While other law firms have junior lawyers who do some of the work on cases, Dostaler handles the entire file herself.
"I file all the documentation with the court, I attend your pretrial on your behalf and I am there in court for you when the trial date arrives," she says.
Dostaler says clients value that personal attention.
"They know they can reach out to me to see how their case is progressing," she says. "I am easily accessible to them. If they have questions, they know that they can reach me and I will answer them quickly.
"I always have a friendly, professional relationship with my clients," Dostaler says, before adding this important caveat.
"While I will make every effort for my clients to obtain the best judicial outcome, I am not their counsellor in terms of emotions," she says. "When we meet, I want to hear about the actions that led to the charge and I will work to achieve the best outcome. I want to focus my efforts on achieving the best result possible in their case. This is a working relationship"
Dostaler says anyone charged with a crime can contact her and set up a free consultation to discuss their case.
"I will tell them what I bring to the table and what I see as possible outcomes, based on the limited knowledge I have about their case," she says. "But reviewing the disclosure is not part of the consultation."
Dostaler explains this initial meeting is to give her and the accused a chance to see if they are compatible.
Clients need to trust her
"Potential clients will get a sense of whether I am someone they want to work with," she says. "If they feel they can trust me and confide in me about the nitty-gritty issues of their case, great.
Even though most of the people charged with sexual crimes are men, Dostaler says she makes them feel comfortable confiding in her.
"People who are uncomfortable talking to a female lawyer about a sexual assault charge will not be calling me anyway," she says. "In the same regard, I do not want a client to retain me and then say they do not want to talk about their relationship with the complainant when they are charged with sexual assault. That is why the initial consultation is so important. The accused needs to feel confident with me."
Dostaler appears regularly before the Ontario Court of Justice and Superior Courts of Justice in Ottawa, L'Orignal, Brockville, Perth and Pembroke.
"My track record speaks for itself. I have earned the respect of judges and Crown attorneys in the Ottawa area," she says. "It also helps that I am fully bilingual, so communication with clients, witnesses or the court can be done in either official language."
---
Criminal Law Topics